Apply now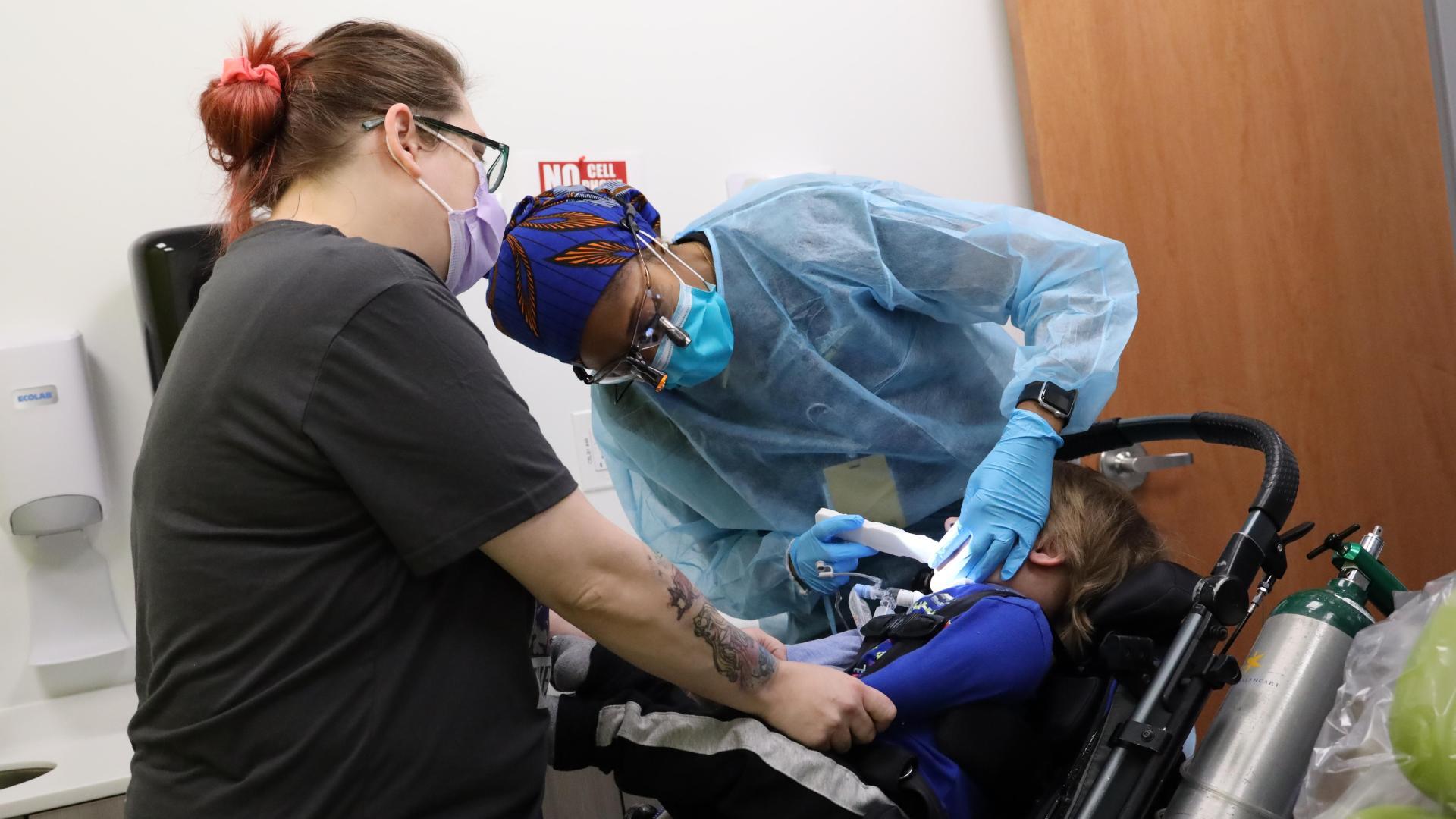 This program participates in the American Dental Education Association Postdoctoral Application Support Service program and the Postdoctoral Dental Matching Program. The deadline is Sept. 15.
Students seeking admission into the Advanced Education Program in Pediatric Dentistry must meet the following minimum requirements:
D.D.S. or D.M.D. from an American Dental Association accredited dental school;

Successful completion of Part I of the National Dental Board Exam at the time of application and successful completion of Part II by the time of matriculation;

Official dental school transcripts;

Participation in PASS and MATCH;

Personal interview, by invitation only;

Documented dedication to working with children and individuals with special health care needs;
VCU Pediatric Dentistry does not and shall not discriminate on the basis of race, color, religion (creed), gender, gender expression, age, national origin (ancestry), disability, marital status, sexual orientation, or military status, in its evaluation of applicants to its residency program.
Students with less than the minimum requirements may be considered if they possess significant clinical experience.
All advanced education students will be required to successfully pass a pre-matriculation drug screen and background check. Failure to pass either test will be grounds for removal from the program.
Application information
Further inquiries may be directed to:
Haisten BonnerExecutive administrative assistant and residency coordinator
Email: hbonner@vcu.edu
Phone: (804) 828-2362
Tiffany Williams, D.D.S., M.S.D., FACD
Residency program director
Office: Lyons Dental Building Admissions Suite 309